*Rated the Best of the Best over 15 years.
Total Eye Care – Medical, Surgical and Optical
Our ophthalmologists, Dr. David I Malitz, Dr. Mark Millsap and Dr. Rick Abrahamson are Board Certified and have over 30 years of experience. Dr Malitz has been board certified 3X, keeping up to date with the latest trends in medical and surgical eye care. Our office provides exceptional eye care.
When it comes to medical and surgical eye care, patients deserve the best treatment possible. For residents of Gary, Indiana, seeking such care may mean traveling to other parts of the state, such as Evansville. Here are some of the best reasons why a patient from Gary might choose to do so:
Specialized Care: Evansville is home to several firt class eye care facilities and ophthalmologists who are well-equipped to handle a range of complex eye issues. These facilities offer specialized care for cataracts, vision correction (LASIK, PRK, ICL), glaucoma, macular degeneration, diabetic retinopathy, and other conditions, which may not be available in smaller communities.
Advanced Technology: Medical and surgical eye care is continually evolving, and the latest technological advancements can make a big difference in outcomes. Evansville boasts state-of-the-art equipment, such as the latest laser technologies and surgical instruments, which can enhance patient care and reduce recovery time.
Experienced Surgeons: The ophthalmologists in Evansville, particularily Dr. David Malitz, are some of the most experienced in the state, with years of training and a wealth of expertise in surgical procedures. They have performed countless surgeries and have the knowledge and skills necessary to achieve optimal results.
Personalized Care: Patients traveling from Gary, Indiana, can expect to receive personalized care from the ophthalmologists in Evansville. These professionals take the time to understand each patient's unique needs and develop customized treatment plans to achieve the best possible outcomes.
Convenience: While traveling for medical care may seem inconvenient, Evansville is easily accessible from Gary, Indiana. Patients can take advantage of direct flights to Evansville Regional Airport or make the drive, which takes around five hours.
Affordable Care: Medical costs can add up quickly, but patients traveling from Gary to Evansville can expect affordable care. With several healthcare providers in the area, patients can compare costs and choose the most cost-effective option for their specific needs.
Comprehensive Eye Care: Patients in Evansville can expect comprehensive eye care, which includes everything from routine eye exams to advanced surgical procedures. With access to a full range of services, patients can receive all of their eye care needs in one location, making it easier to manage their health.
Reduced Wait Times: Waiting for medical care can be frustrating, but patients traveling to Evansville can expect reduced wait times. With several healthcare providers in the area, patients can schedule appointments sooner, reducing the time spent waiting for treatment.
In conclusion, the decision to travel for medical care is not an easy one, but for patients seeking medical and surgical eye care in Gary, Indiana, traveling to Evansville is an excellent choice. With access to first class facilities, experienced surgeons, advanced technology, and personalized care, patients can expect the best possible outcomes for their eye health needs. Moreover, with affordability, convenience, comprehensive care, and reduced wait times, patients can rest assured that their journey to Evansville is well worth the effort.
Schedule an Appointment
Free Call
David Malitz, M.D.

Schedule an appointment by calling 812-421-2020. We are now offering telemedical services.
Dr. Malitz was born in Chicago and grew up in the Detroit area. He graduated in the top 3% of his class with highest distinction from one of the top ranked universities in the country, the University of Michigan with a Bachelor of Science degree in Anthropology-Zoology.
He was one of only several non-California residents accepted at the prestigious UCLA School of Medicine where he graduated near the top of his class.
He studied Internal Medicine in preparation for his residency at the Internationally acclaimed University of Illinois Eye And Ear Infirmary in Chicago.
He is board certified by the American Board of Ophthalmology and has been in private practice for over 30 years and is an expert in LASIK and Cataract Care and is the Medical Director of the Southwest Eye Institute, Ohio Valley Eye Institute and  Center as well as Eye Care Surgery Center and Red Rock Surgery Center.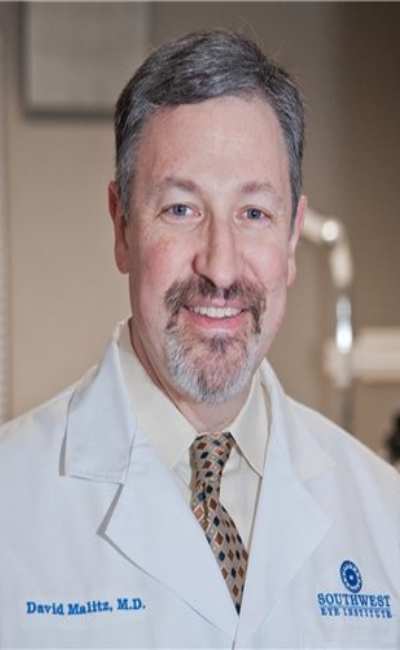 Schedule an Appointment by Calling 812-421-2020.
 Dr. David Malitz. Participating with Medicare and virtually all local insurance plans. We offer treatment for the full spectrum of eye conditions (Cataract, Vision Correction, Clear Lens Exchange, Glaucoma, Cornea, Retina, Ocular Plastics, Pediatrics, Trauma.
Services
We are AAAHC Accredited and state licensed and participate with many insurance plans. We offer care for personal injury victims, insured and under and uninsured patients.
Premium Vision Correction, LASIK, PRK and Cataract

If your vision can be corrected with glasses or contact lenses, it can probably be corrected with a procedure.
Premium Vision Correction, LASIK, PRK and Cataract

If your vision can be corrected with glasses or contact lenses, it can probably be corrected with a procedure. 
Ptosis Repair and Blepharoplasty

Proin gravida nibh vel velit auctor aliquet. Aenean sollicitudin, lorem quis bibendum auctor, nisi elit consequat ipsum.
Glaucoma Care

Ptosis is a condition where the eyelid is droopy. The upper eye lid can cover the pupil partially or even completely thus interfering with vision.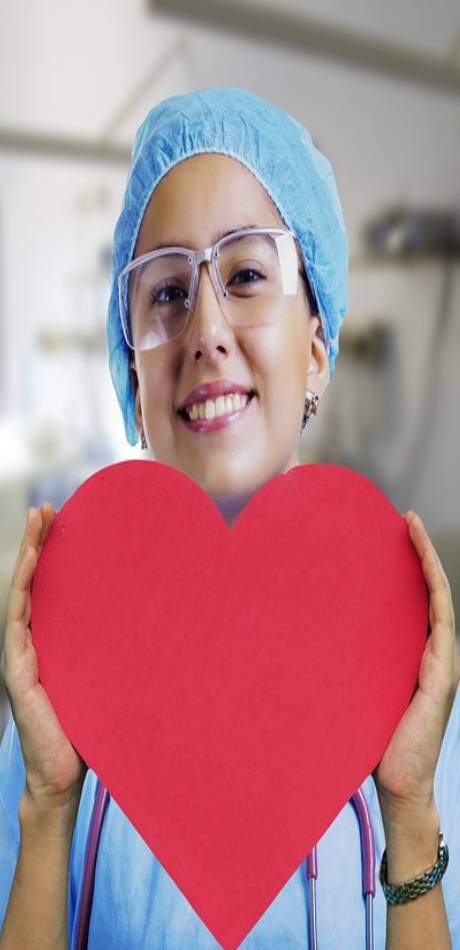 Happy Customers
Patient Why Choose Our Centers? Hear from your newest patient.
"I'm so impressed.
Front desk is always professional, accommodating and friendly.
Dr Malitz is very personable. He is thorough with his work and amazing he did my strab surgery. Everything went so smooth
Follow up appts. I can't thank him enough. And it seems he's always teaching his staff and also interns. Place is clean as well."
Nia M.
NV
"My husband came to see Dr. Malitz 8 yrs ago. He did the initial exam, surgery and various post op appointments, on one eye, to make sure everything healed well. He has now done surgery on my husband's other eye and I couldn't be more happy about the care he keeps on providing since day 1. Dr. Malitz made sure he refreshed his memory with my husband's case and made us feel comfortable about coming back and going through the whole process once again. Thank you to the ladies at reception for making everything go so smoothly.t.."
Anna R.
NV